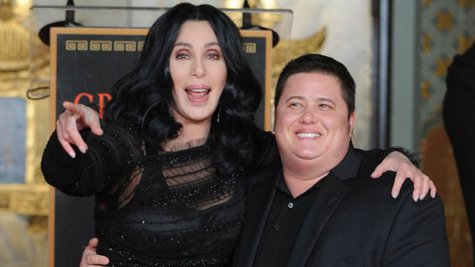 At this point, Cher is completely fine with her son Chaz 's sex change. But the star reveals that her 86-year-old mom Georgia was, surprisingly, totally cool about it right from the start.
In the new issue of People magazine, Cher recounts how she, her sister, her brother-in-law and her son Elijah approached her mom with the news, and getting a completely unexpected response. "[We] said to her, 'Georgia, we just wanted to tell you that Chaz is becoming a man,'" Cher recalls. "And Mom said, 'That's interesting, sweetheart.'"
Cher says, "We all flipped out. We were laughing so hard, we had tears in our eyes. Her reaction was less than anyone else's in the family."
On Monday, Lifetime will air Dear Mom, Love Cher, a one-hour special that's a tribute to Georgia's unusual life and times. Asked by People magazine to name the most important things she learned from her mother, the 66-year-old entertainer named three "guideposts" that her mom told her: "If it doesn't matter in five years, it doesn't matter"; "if you're going to steal something, make sure it's something you can go to jail for"; and "you may not be the prettiest, the smartest or the most talented, but what you have is important and you are special."
And if Chaz and Elijah made a documentary about her someday, what does Cher think it would be like? "It probably wouldn't be near as nice as [the Lifetime one]," Cher tells People . "Probably more of an expose, like Joan Crawford's daughter did!"
Copyright 2013 ABC News Radio