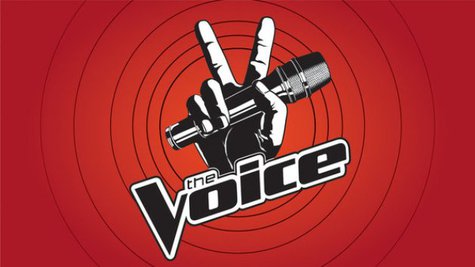 After weeks of blind auditions, battle rounds and knockout rounds, The Voice kicked off its live playoffs on Monday night.
Four artists each from Adam Levine and Usher 's teams performed for viewers' votes. Blake Shelton and Shakira 's contestants had the night off.
Aside from the individual performances, Team Adam came together to sing Florence + The Machine 's "Shake It Out." Team Usher collaborated on a rendition of "Black and Gold," by Sam Sparro .
Adam and Usher also got into the act, duetting on Stevie Wonder 's "Superstition."
The first solo performance of the night belonged to Team Adam's Amber Carrington . She delivered a wonderful rendition of Rihanna 's "Stay." Blake commented that Amber set the bar high for the rest of the contestants. Adam said Amber had his attention throughout and could not have done a better job.
Usher protégé Josiah Hawley was assigned "Starlight" by the British rock band Muse . Blake called the performance "energetic" and "haunting." Usher chimed in that he was a proud coach.
Next up was Sarah Simmons of Team Adam, with Sarah McLachlan 's "Angel." Shakira detected that Sarah connected to the song. Adam commented that The Voice was very quiet during the performance, and that's because the audience was focused on what Sarah was doing. He added that she's one of the most incredible singers he's ever heard in his life.
Cathia of Team Usher applied her soaring vocals to Whitney Houston 's "I Have Nothing." Shakira questioned Usher by opining that the song choice might've been a little too ambitious. Usher defended his decision; he thought it would be a song that Cathia would knock out of the park. He said he believes in Cathia's talent.
Team Adam member Caroline Glaser played the Ed Sheeran hit "The A Team" on her acoustic guitar. Blake admitted he wasn't familiar with the song, but said that fact made the performance more enjoyable for him. Adam called Caroline one of the more unique-sounding artists in the competition.
Usher selected Phil Collins ' "Against All Odds (Take a Look at Me Now)" for Vedo . Adam joked that the only thing he doesn't like about Vedo is that he's not a member of Adam's team. Usher told Vedo that he's on track for success.
Team Usher's Michelle Chamuel tackled "True Colors" by Cyndi Lauper . Shakira described Michelle as an authentic singer. Usher said his artist delivered a breakout performance.
The night came to an end with Judith Hill 's cover of "Feeling Good," made famous by Nina Simone , among others.
The live playoffs continue Tuesday night on NBC at 8 p.m. ET, with Blake and Shakira's artists taking the stage. The top 12 will be revealed Wednesday night.
Copyright 2013 ABC News Radio