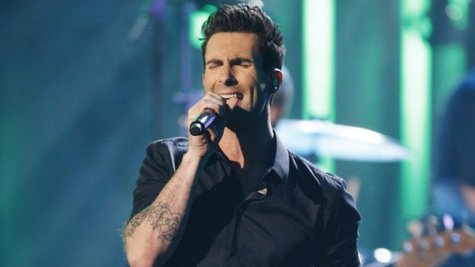 Remember when Adam Levine was just the dude who sang lead for Maroon 5 ? Now, he's turned into a regular entertainment mogul. His latest move: signing a deal with NBC to produce new TV shows.
In addition to his work with Maroon 5 and his starring role as a mentor on The Voice, Adam also has a fragrance line, an acting career, his own record label and his own clothing line. Now, he and his manager and producing partner Jordan Feldstein have signed what's called a "exclusive one-year first-look development deal" with NBC. That means that he and Feldstein -- a childhood friend and brother of actor Jonah Hill -- will have a hand in creating both scripted and reality programs for the network.
In a statement, NBC executive Paul Telegdy said, "It would be impossible to quantify Adam's influence and importance to the success of The Voice . Given those enormous contributions, we're very anxious to work with him and Jordan to see what future shows they develop that can find a home here at NBC."
Adam is currently on the fourth season of The Voice , after which he and Maroon 5 will kick off a tour with Kelly Clarkson later this summer. Adam is also reportedly on board for the fifth season of The Voice.
Copyright 2013 ABC News Radio