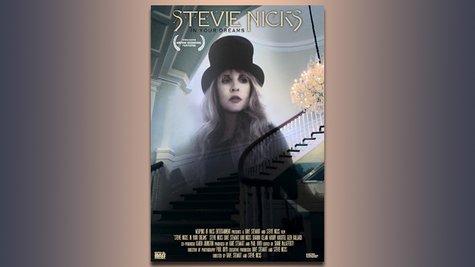 If you didn't get a chance to see Stevie Nicks ' documentary In Your Dreams when it had its theatrical run last month, you're in luck: next week, you'll be able to watch it in the comfort of your own home. The film will hit iTunes on May 14.
In Your Dreams documents the writing and recording of Stevie's album of the same name, which took place in a circus-like atmosphere at Stevie's mansion in L.A. In addition to the actual music making, you'll see Stevie and a revolving cast of musicians and friends enjoying dinner parties, costume parties and more. The movie features cameos by Stevie's Fleetwood Mac band mates Mick Fleetwood and Lindsey Buckingham and actress Reese Witherspoon .
Meanwhile, Stevie and Fleetwood Mac will be on the road together through October. Their next date is this Sunday in Canada; their last North American tour date is July 6 in Sacramento.
Copyright 2013 ABC News Radio