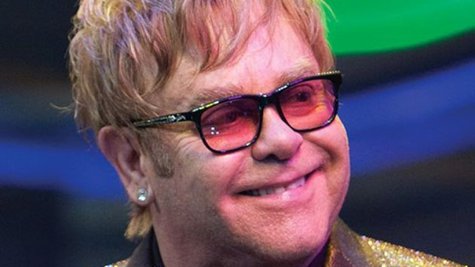 Unlike many legendary performers, Elton John truly loves new music, and goes out of his way to support young artists. He says it's important for veterans like himself to help new acts out, and cautions: "You can't ignore the young."
Speaking at an event to promote his forthcoming album The Diving Board , Elton said that British acts like Adele , Ed Sheeran and Mumford & Sons are "doing something incredible." "I didn't even make it...until I was 23 and Adele has had two of the biggest-selling albums...and she's 21. It's astonishing. And I love that," he raves.
Explaining why he enjoys hearing the latest sounds, Elton said, "As a performer, when you hear something young and vibrant and important and vital from someone, it gives you so much energy. There's so many great kids around; there's so much talent...I love modern music."
Elton definitely puts his money where his mouth is when it comes to new music: it was his idea to have Ed Sheeran join him for a duet at the Grammy Awards earlier this year, for example. He makes a guest appearance singing on the new album by pop/punk group Fall Out Boy , and he even has his own management company and is actively involved in signing new acts.
" There's lots of good music around and you have to seek it out and hear it and promote it and help those kids sell those records," he said. "You can't ignore the young."
Copyright 2013 ABC News Radio