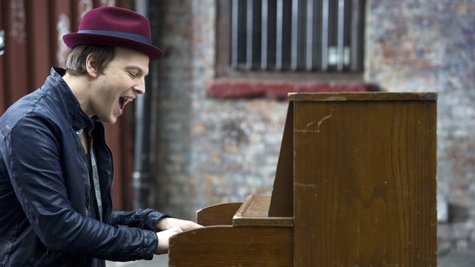 Fans who've been waiting for Gavin DeGraw to release the follow-up to his album Sweeter may not have to wait too much longer: a new single may be coming as early as next month.
Gavin tells the The Hollywood Reporter that he'll be finished with his new album "within the month," and predicts a new single in "about six weeks." That means that Gavin may be treating audiences to brand-new tunes when he hits the road with Train and The Script on in July.
Gavin wouldn't reveal the name of his single, and says he's "not even sure" of the title of the album. But what he will say is that the album includes collaborations with OneRepublic 's Ryan Tedder , who co-wrote the singles "Not Over You" and "Sweeter" on Gavin's last album.
Right now, Gavin says he's not only trying to figure out what the album title is, he's trying to figure out his wardrobe for the next phase of his career. He tells the The Hollywood Reporter, "It's a really funny way of simplifying it. You start thinking, 'What shirt matches the sound of this?' and 'What hat matches these lyrics?'"
Copyright 2013 ABC News Radio