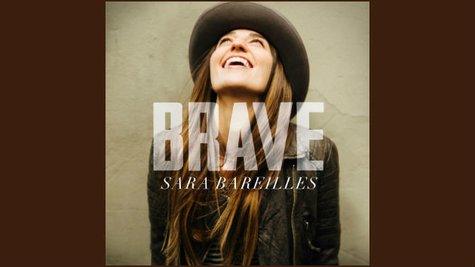 It takes courage to suddenly start dancing in a public place with no music playing. That's what appears to be the message in Sara Bareilles ' new video for her song "Brave," directed by Rashida Jones , star of The Office and Parks and Recreation.
In the clip, a random assortment of people, male and female, are shown dancing in a variety places: on a street corner, in a library, in Chinatown and in a mall. As Sara sings the song, which was inspired by one of her friends coming out of the closet, we see the people continuing to dance, as others take pictures of them, stare or, occasionally, join in.
At the end of the clip, all the random people come together in a plaza with Sara, and they all start doing a choreographed dance routine.
Explaining the video's concept, Sara says, "Although the message of the song is anchored in a deep place, Rashida and I also wanted to convey the levity and brightness that one can feel by simply letting go."
"Brave" is the first single from Sara's new album The Blessed Unrest , due out July 16.
Copyright 2013 ABC News Radio