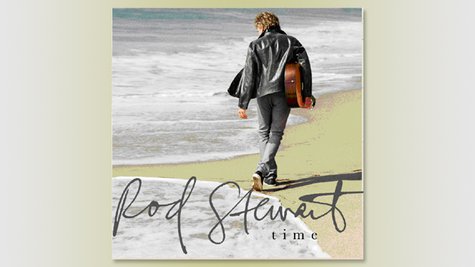 After years of doing covers records, Rod Stewart rediscovered his love of songwriting for his new album Time ...and it's paid off.
Time has debuted at #7 on the Billboard album chart , and as the publication notes, it's Rod's highest-charting album of original material since, believe it or not, 1979, when Blondes Have More Fun was #1 for three weeks.
Rod has had top 10 albums since 1979, of course, but everything that charted higher was either a Great American Songbook album, a Christmas disc, a live album or some other collection of oldies. Even 1991's Vagabond Heart , which had a string of hits including "Rhythm of My Heart" and "The Motown Song," only reached #10.
Elsewhere on the chart, Lady Antebellum has scored its third #1 album with their latest disc, Golden, and the soundtrack for The Great Gatsby is in at #2.
Copyright 2013 ABC News Radio