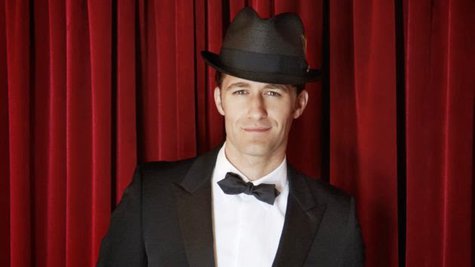 As the star of Glee, one of the most gay-friendly shows on TV, it's no surprise that Matthew Morrison supports gay rights. Now, the actor and singer is putting his money where his mouth is: he'll donate a portion of the proceeds from his upcoming album to the Human Rights Campaign in support of LGBT equality.
Some of the money from the pre-sale of Matthew's new album, Where It All Began, will go benefit the HRC. You can pre-order it now on Amazon.com.
The album is being released on Adam Levine 's record label. In a statement, the Maroon 5 frontman says that he and Matthew are "both huge supporters of the LGBT community," adding, "I'm glad that partial proceeds from the pre-sale of this album will go toward such a great cause."
Matthew himself says in a statement, "I'm thrilled to join HRC in their vital work to bring full equality to all Americans. At this decisive moment, when there is so much work still ahead, I'm standing with HRC and LGBT people across the country until this fight is won."
The man known as Mr. Schue has also made a video for HRC's Americans for Marriage Equality campaign, which features prominent Americans who support gay marriage. "Why should anyone be told their love isn't worthy of marriage, just because they're different?" he asks in the video.
Where It All Began, a collection of standards and Broadway classics, is out June 4.
Copyright 2013 ABC News Radio