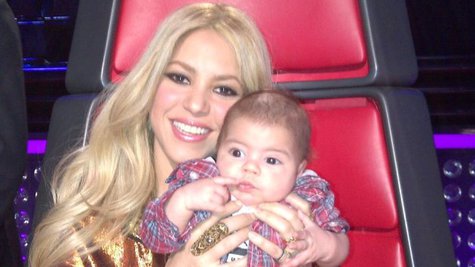 Shakira has confirmed reports that she's leaving The Voice at the conclusion of the current season. The singer has been filling in this spring for Christina Aguilera , who reportedly will return next fall after a one-season hiatus.
Shakira, who welcomed her son Milan in January, tells E! News , "I really enjoyed The Voice , but I also have a musical career and I'm also a mother now and my poor baby's so tired flying such long distances. He already has more miles than any pilot. So I think I have to give him a little break, and we'll see what happens in the future."
The Hollywood Reporter notes that Usher also probably won't be back on The Voice next fall, because he's set to begin work on a movie in which he'll portray boxing legend Sugar Ray Leonard . Cee Lo Green is expected to return to his usual chair on the NBC singing competition.
Copyright 2013 ABC News Radio