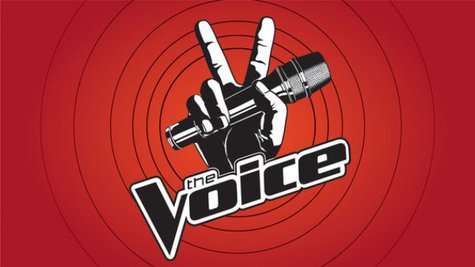 The top 10 artists on The Voice returned to the stage Monday night as the live playoffs continued.
For the first time since the battle rounds, each team's mentor dropped by rehearsals to dispense advice. Blake Shelton reunited with Sheryl Crow ; Adam Levine was again joined by Lady Antebellum 's Hillary Scott ; Usher invited back Pharrell Williams ; and Shakira brought in Cee Lo Green , a coach on the first three seasons of The Voice , who stepped in for usual mentor Joel Madden . The Good Charlotte member couldn't make it due to his commitment to the Australian version of The Voice .
At the start of the broadcast, host Carson Daly acknowledged the tornado that struck the Oklahoma City area on Monday, killing dozens. He sent prayers to all those affected, then asked Blake, an Oklahoma native, for his thoughts. Blake said his family is safe, but it was difficult for him to do the show while Oklahoma residents are dealing with the aftermath of the tornado.
Multiple times during the broadcast, social media correspondent Christina Milian encouraged viewers to make a donation to the Red Cross.
Holly Tucker of Team Blake was the first performer of the night. The country singer showed off a different side of herself with the hymn "How Great Thou Art." Usher said he enjoyed what he heard, but it was a departure from what he expected. Blake, presumably referring to the devastation in Oklahoma, said it was an appropriate song choice because it expresses faith and hope.
Judith Hill , a former background singer for the late Michael Jackson , was brought to tears when she found out her coach Adam had assigned her the pop icon's hit "The Way You Make Me Feel." Her rendition was more of a jazzy number at first before staying true to the original version. Usher said it made him remember how much he misses Michael. Adam noted that the audience was very receptive to Judith's homage to a musician to whom she felt close.
The Swon Brothers of Team Blake, who are from Oklahoma, told Carson Daly that their family is OK, and that they send their thoughts and prayers to the tornado victims. They sang Randy Houser 's "How Country Feels," to Blake's approval.
Adam selected Kelly Clarkson 's "Breakaway" for Amber Carrington because, he believes, she can cross over from pop to country, just like the American Idol season-one winner. As it happens, Adam's band, Maroon 5 , is touring with Kelly this summer. Blake said it was a smart decision by Adam to move Amber into Kelly Clarkson territory. Adam said Amber proved that she has a strong voice.
Team Shakira's Sasha Allen tackled "Next to Me," by Scottish R&B star Emeli Sande . Usher said he was happy to see Sasha having fun on stage. Shakira added that she was proud that Sasha showed how versatile she can be.
Josiah Hawley , one of two remaining Usher protégés, performed "Clocks," by Coldplay . Shakira suggested that it was too much of a challenge to channel Coldplay because they have such a distinct sound. In addition, Adam thought Josiah's performance was shaky in spots, but Usher reassured his artist that he will continue to "nurture that voice."
Sixteen-year-old Danielle Bradbery of Team Blake was given "Heads Carolina, Tails California" by Jo Dee Messina . Blake said she is so carefree, and that she can deliver a country lyric that audiences can relate to.
Team Shakira's Kris Thomas, who described himself as the only male R&B artist left in the competition, covered the Miguel hit "Adorn." Adam liked the performance but warned that Kris seems to be overthinking things at times -- an opinion that Usher shared. Shakira scoffed at the criticism, saying Kris has a unique voice.
Sarah Simmons told her coach, Adam, that she'd performed so many ballads on the show that she wanted to try something different. She ended up with "Mamma Knows Best," by Jessie J . Blake said Sarah turned a corner by displaying a rock 'n' roll edge. Adam declared it to be the performance of the night.
Michelle Chamuel of Team Usher closed the show with Pink 's "Just Give Me a Reason." Adam said all of the coaches are proud of Michelle. In a nod to Adam and Adam's critique of Sarah Simmons, Usher said Michelle delivered the best performance of the night.
Also on Monday's show, Adam and his Maroon 5 band mates performed their new single, "Love Somebody." You can watch the video for the song at NBC.com.
Two artists will be eliminated on the results show, airing Tuesday night on NBC at 9 p.m. Eastern time.
Copyright 2013 ABC News Radio