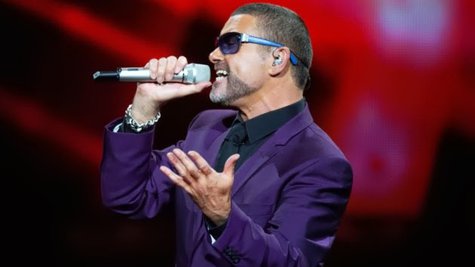 Despite the fact that George Michael 's rep said the singer only suffered " superficial cuts and bruises" in a car crash last week, he's still in the hospital, reports the BBC .
George was a passenger in a Range Rover that was involved in a car accident in the U.K. last Thursday, and he was found on the road by paramedics, the BBC says. He was then airlifted to a medical center in London.
The spokeswoman confirmed to the BBC that George was still in the hospital, and added, " We are keen to stress it's purely as a precaution for observation. He did suffer a couple of bumps and bruises to the head, and that's why they are keeping him in -- to keep an eye on him."
She added, "He is doing better. He is making good progress and is looking forward to getting out."
But the British paper The Sun paints a more serious picture of the accident, which did not involve a third party. A driver on the scene, who was forced to hit the brakes when she saw George in the road, tells the paper, "I saw blood everywhere and a man on the ground...I asked what had gone on and was told he tried to open the car door and shut it again because it wasn't shut properly and apparently fell out at 70 mph."
She added , "There was a nasty cut on his forehead and the back of his head. There was blood all down his face and on his teeth. He was breathing and conscious but in shock...He was lucky he didn't die."
The hit-making singer appears to have nine lives. According to Billboard , in 2004, he was involved in two car accidents, and another one in 2006. His license was yanked in 2007, but when it was restored, he got into another accident: In 2010, the car he was driving slammed into a photo processing store in London. He was then sentenced to eight weeks in prison after a judge found he'd been driving under the influence of pot and prescription medication.
In addition, in 2011, George suffered a bout of pneumonia that nearly killed him, and then last year canceled a tour due to "major anxiety," a side effect of that near-death experience.
Copyright 2013 ABC News Radio