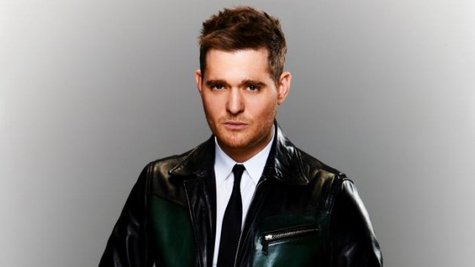 M ichael Buble 's been famous for 10 years now, and you'd think that all that fame -- and fortune -- would have brought him contentment. But while he's deliriously happy now, thanks to his marriage and his baby on the way, he tells Vanity Fair that for a long time, he was extremely unhappy, mostly due to his insecurity.
"I was not a happy man for many years. Insecure. I never thought I could hold a relationship. No way," he reveals. "Because how could anyone love me if I didn't? That sounds like a shrink would say it, but it's the truth."
So what changed? Michael points to a "harsh public breakup" -- possibly referring to his split with actress Emily Blunt -- as forcing him to wake up and realize that he needed to pull himself together. "I was f***ing heartbroken; I had no confidence," he reveals.
Michael admits, "I kept saying to myself, 'You're young, Mike. You're young, and you'll make mistakes and you'll have time to change these things.' Then I started to realize, 'You know what, dude? You're not a kid anymore. You're now in your mid...30s. You have these things inside you, but you ignore them. You push them aside, and you don't want to admit these things to yourself.'"
Eventually, Michael says, it was reading a book called The Power of Now that changed his life.
"I started reading it, and I believed in it," he explains. "I started practicing it, and it was as simple as just being in the moment and being thankful for what I had and every day trying to be grateful and to try to work on myself. It was such a slow process, but it changed my life."
The book, once recommended by Oprah Winfrey , advises readers that they can be transformed simply by becoming deeply conscious of the present moment, or what the author calls "the Now."
Michael tells Vanity Fair , "Literally, if you talk to my mom and dad, they'll tell you that I'm a different son. I'm present."
Copyright 2013 ABC News Radio