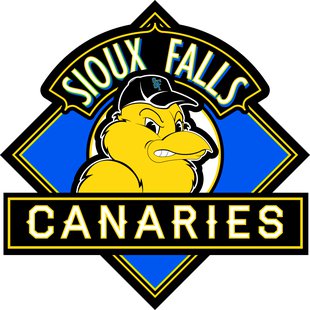 SIOUX FALLS, SD (KWSN) - In the wake of the recent deadly tornadoes in Oklahoma, the Sioux Falls Canaries are raffling off a jersey, baseball and bat, all signed by each member of the team. Proceeds will benefit the American Red Cross Oklahoma Fund. When fans come to the ballpark today and tomorrow, they can purchase one ticket for $5 or three tickets for $10. Three winners will be announced on Friday.
The Canaries are also offering a coupon for $5 tickets, redeemable at the Canaries box office for an unlimited number of general admission tickets for Wednesday, May 22 and Thursday, May 23. Tonight is Ladies Night. The gals get drink specials all night long. Tomorrow, celebrate Happy Hour Thursday! $1 beers will be available from 5 p.m. until first pitch, and $2.50 beers will be available during the game. The Birds have won two in a row and continue their series with the St. Paul Saints tonight.
For more information, contact the Canaries at (605) 336-6060 or visit them at www.sfcanaries.com.
Courtesy: Sioux Falls Canaries