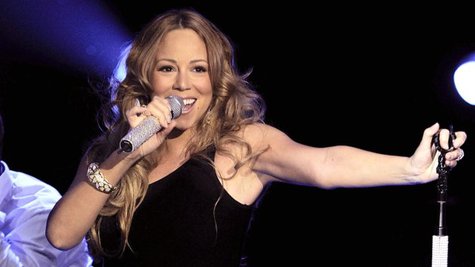 Mariah Carey kicked off Good Morning America 's Summer Concert Series Friday in New York City's Central Park with both a performance and a wardrobe malfunction. While onstage, the back of the singer's dress popped open.
"Now the back of my dress just popped!" the singer announced just after performing her hit, "Always Be My Baby."
As she held up her pink, sparkly Versace floor-length gown, Mariah declared, "I love you Donatella, but it popped darling," referring to Donatella Versace , who designed the body-hugging dress.
Mariah joked her way through the incident as handlers and wardrobe stylists came equipped with pins to fix the dress. "What should we call this? The Central Park saga?" she asked ABC's Lara Spencer . "I daresay this is a TV moment," Spencer replied.
Mariah went on to finish her concert, returning in a hot pink floral gown. She then performed the first-ever live version of her new single, "#Beautiful," with Miguel joining her onstage.
Copyright 2013 ABC News Radio
Unfortunately your browser does not support IFrames. US News | Weird News | More ABC News Videos