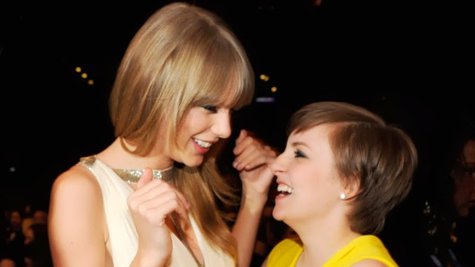 Looks like the friendship between Taylor Swif t and Girls star and creator Lena Dunham is growing stronger. The two were spotted having lunch together over Memorial Day weekend in Rhode Island, reports Life & Style magazine.
Taylor recently purchased a home in Rhode Island for a reported $17 million, which likely explains why the singer was there. According to the magazine , Taylor and Lena were seen eating as part of a group that included fun. guitarist Jack Antonoff -- he's Lena's boyfriend -- as well as Taylor's buddy Ed Sheeran, actress Hailee Steinfeld and Gossip Girl star Jessica Szohr .
Taylor and Lena also reportedly had dinner together after they both attended the Costume Institute Gala in New York City on May 6. Taylor has said that Girls is her favorite show, while Lena has called Taylor's album, Red , "triumphant" and said that attending one of Taylor's concerts was the most " life-affirming thing I've experienced."
Copyright 2013 ABC News Radio