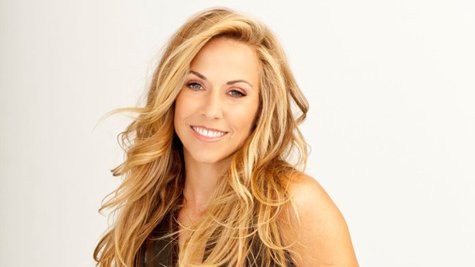 Here's the good news: Sheryl Crow is releasing a brand new album on September 10. Here's the bad news: if you aren't a fan of country music, you may not enjoy it.
Feels Like Home is Sheryl's debut country album, and the mother of two says moving to Nashville, Tennessee a while back is what inspired her to try out that particular genre.
"It wasn't until I moved here that I realized what an amazing community it is," she explains. "It's the thing I've been missing my whole career, the feeling of being able to sit around with a guitar and have people know each other's songs and know songs from people who've influenced all of us."
She adds when she arrived in Nashville and country stars started reaching out to her right away and inviting her to jam, she thought, "Gosh, this is just like heaven on earth down here."
Explaining how she was able to change her songwriting style from pop to country, Sheryl told Parade magazine not long ago, "I've always written songs that were very story-oriented......and that's what traditional country has become. But the major difference has been just making the stories very concise, and making sure the vocal is loud."
The album features her new single "Easy," which she performed on The Voice this week. Here's the track listing:
"Shotgun"
"Easy"
"Give It to Me"
"Drinking"
"Callin' Me When I'm Lonely"
"Waterproof Mascara"
"Crazy Ain't Original"
"Nobody's Business"
"Homesick"
"Homecoming Queen"
"Best of Times"
"Stay at Home Mother"
Copyright 2013 ABC New Radio