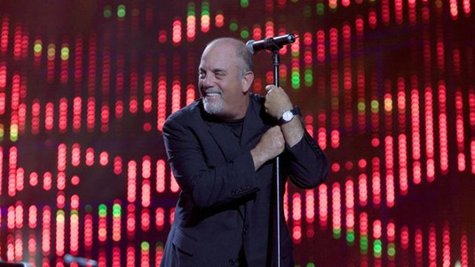 Following the announcement that he would be performing his first concert in years in Ireland this November, Billy Joel now looks as though he's in the process of booking a full U.K. tour.
The Rock and Roll Hall of Famer has just scheduled three dates in England: One in October in Manchester, one November 5 in London and one November 8 in Birmingham. These will the singer's first shows in the U.K. in seven years; tickets go on sale Friday.
These shows will be scheduled around Billy's already-announced November 1 show at the O2 arena in Dublin, Ireland. So far this year, he's only performed one show in the U.S., at the New Orleans Jazz & Heritage Festival last month. It remains to be seen if more U.K. and European dates will follow, or if Billy is contemplating a U.S. tour, which he hasn't done since 2010.
Copyright 2013 ABC News Radio