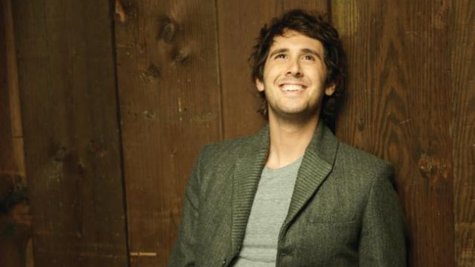 Josh Groban may be a multi-platinum global star, but he's definitely not as high maintenance as some of his fellow stars...especially those of the diva variety. In a recent interview, Josh admitted that when it comes to backstage demands, his are pretty lame, and he's super-impressed with the crazy stuff that stars like Beyonce supposedly come up with.
Speaking to BBC Radio 2 recently, Josh was asked if there's anything special he asks for backstage when he's on tour. He said no, admitting, "I'm fairly boring when it comes to my backstage [demands]. I mean, sometimes, you'll see these diva [demands] leaked online... y'know, some people are disgusted. I'm impressed when I see these riders! I'm like 'All right! You go, Beyonce! If you can get it, get it!"
Josh might have been referring to a recent story that claimed Beyonce demands red toilet paper, $900 titanium drinking straws and hard-carved ice cubes when she tours, and also insists that everyone on her crew wear only 100 percent pure cotton clothing.
So what does Josh ask for backstage, then? "It's fairly important that I have musicians behind me," he joked. "A good microphone."
The singer also said he was a big fan of other stars' "bad behavior," but when asked why he doesn't, say, destroy his hotel room for kicks, he replied, "I don't know...I'm not angry enough!"
Copyright 2013 ABC News Radio