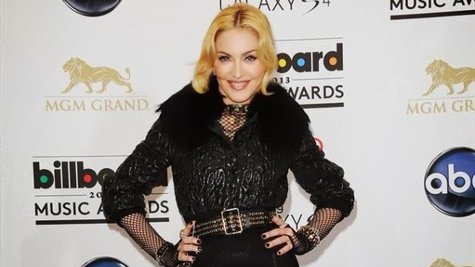 Even the Material Girl can't always get the price she demands. Madonna has just managed to unloaded her co-op apartment on New York City's Central Park West, but only after being forced to slash the price to -- gasp -- well under $19 million.
The Wall Street Journal reports that the 6,000-square-foot apartment was originally listed back in November for $23.5 million, but in February, the price was dropped by 15 percent, to $19.995 million. The paper reports that the buyer -- hedge fund manager Deepak Narula -- paid "considerably less" than that for the property.
Madonna's co-op apartment isn't your regular tiny New York City living space. It has 15 rooms, including six bedrooms, plus balconies and French doors opening onto Central Park. It also features a stainless-steel and marble kitchen, eight bathrooms and dark-wood floors.
This doesn't leave Madonna without a place in New York though. In 2009, she purchased three adjacent townhouses on the city's East Side for $32.5 million, and then spent years renovating them into one living space. She still owns it, but it's been listed in the past for as much as $45 million.
Copyright 2013 ABC News Radio