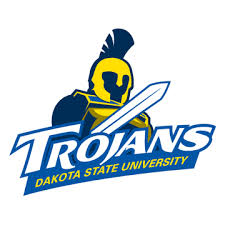 MADISON, S.D. (KWSN) – The Dakota State University Athletic Department announces the cancelation of DSU's final football game Saturday versus Cole College (Colo.).
Cole College has been forced to cancel the remainder of their football season due to declining team numbers.
Contact the DSU Athletics main office at 605-256-5229 if you have any questions. Stay tuned to the DSU Athletics website (www.dsuathletics.com) for further updates on schedule changes.
Courtesy: Dakota State University