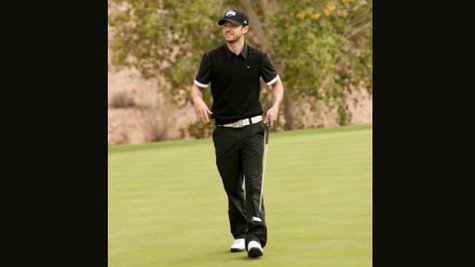 It's not enough that Justin Timberlake is a singer, songwriter, dancer and actor: he's also a movie mogul. Netflix has announced that it will air a documentary that he and his wife Jessica Biel executive produced about the world of junior golf.
Called The Short Game , the award-winning documentary will be the first original one ever featured on Netflix. It follows eight seven-year-old golfers around the globe as they train and compete in the World Championship of Junior Golf. It'll debut on Thursday, December 12 at midnight.
Justin's love for golf is well-documented. Not only does he play, but he also purchased and renovated a golf course near his hometown in Tennessee. In addition, he's served as the creative director for Callaway, maker of golf equipment, and for several years he sponsored a charity golf tournament in Las Vegas.
When the film was first announced , Justin said in a statement that the movie's message "is one of positivity and perseverance -- not to mention eight adorable and hilarious kids who can no doubt teach us a few things on the golf course."
Copyright 2013 ABC News Radio