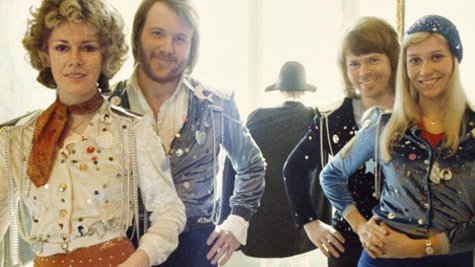 Since giving their final performance in December 1982, the members of the famed Swedish pop group ABBA have rarely reunited. Now, however, singer Agnetha Faltskog has excited fans by suggesting that the band could come together next year to mark the 40th anniversary of their hit tune "Waterloo" winning the prestigious Eurovision Song Contest in 1974 and launching their career.
In an interview this past week with Germany's Die Welt am Sonntag newspaper, Faltskog says of a possible 40th anniversary reunion, "Sure, we're thinking about it."
She added, "There seem to be plans to do something to mark this anniversary in some way. But I can't say at this point what will come of them."
The 65-year-old singer, who released a new solo album titled A earlier this year, admits she's not dwelling on whether or not the band members actually will organize some kind of special event to celebrate the milestone. "That eats up too much energy," she maintained. "Don't just think about it, just do it."
Faltskog adds that she and her fellow ABBA band mates probably shouldn't wait much longer if they do want to reunite. "We're all getting older," she noted. "I can't imagine going onto the stage on walking sticks."
During their years together, ABBA released an impressive string of hit international singles, with their biggest U.S. hits being "Dancing Queen," which topped the Billboard Hot 100 in 1976; "Take a Chance on Me," which reached #3 in 1978; and "Waterloo," which peaked at #6 in 1974.
The last time the band's four members -- Faltskog, Anni-Frid Lyngstad , Benny Andersson and Bjorn Ulvaeus -- appeared in public together was in July 2008 at the Swedish premiere of the film version of Mamma Mia , the hit musical created by Andersson and Ulvaeus.
ABBA was inducted into the Rock and Roll Hall of Fame in 2010.
Copyright 2013 ABC News Radio