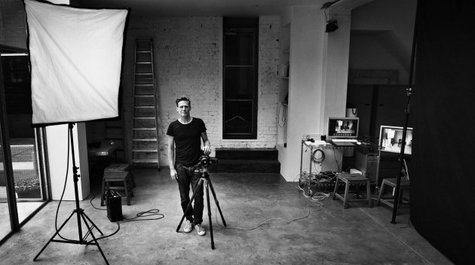 In addition to being a mult-platinum, award-winning music star, Bryan Adams is a renowned photographer who's shot everyone from Queen Elizabeth II to Mick Jagger to a topless Pink . Now the Grammy-winner is releasing his second volume of photographs, as a tribute to veterans.
The book, featuring photos of British servicemen and women who were wounded while serving in Iraq and Afghanistan, is called Wounded: The Legacy of War , and appropriately, it arrived on Monday, Veteran's Day. It was written with British television journalist Caroline Froggatt .
Wounded: The Legacy of War contains more than 100 images of 40 wounded solders, images described as "raw" and "unsettling" by the book's publisher, showing the "horrific disfigurements and disabilities" that these soldiers suffered in the line of fire.
"These photographs are testament to the triumph of the spirit over the body, hope over doubt and sheer determination over self-pity," a top British general writes in the book's foreword.
Proceeds from the book will benefit several U.K. organizations that aid wounded vets, including BLESMA -- British Limbless Ex-Service Men's Association -- as well as War Child, an international charity that protects children from the effects of war and its consequences.
Copyright 2013 ABC News Radio