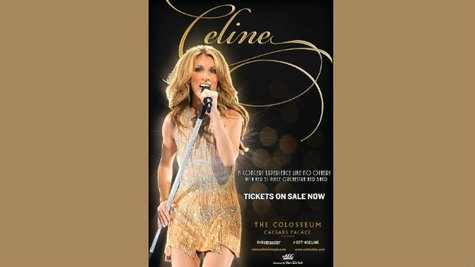 Later this month, Celine Dion will be leaving Las Vegas to do a series of shows in Belgium and Paris, but she'll be back in Vegas on December 30 to ring in the new year at the Colosseum at Caesars Palace. If you can't get tickets to her shows in January, February and March, she's just announced a slew of new dates for summer 2014.
Celine's summer engagement begins June 10 and runs through August 31. Tickets go on sale to the general public on November 15, though members of the diva's fan club can buy them this minute. Visit CelineDion.com to sign up.
Celine will incorporate some of the songs from her new album Loved Me Back to Life into her Vegas show. "Of course, I will still sing the songs that fans around the world love, but the new music on Loved Me Back to Life is a natural evolution of me as an artist that I can't wait to share with audiences," she said in a statement.
Copyright 2013 ABC News Radio