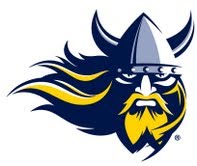 SIOUX FALLS, S.D. (KWSN) – Augustana men's basketball head coach Tom Billeter announced today the signing of three student-athletes to letters of intent for the 2014-15 season.
Marcus Asmus from Westminster, Colo., Matt Heitmann of Williamsburg, Iowa and Ben Weisbeck from Bismarck, N.D., have all signed letters of intent to continue their academic and athletic careers at Augustana. Wednesday was the first day of the early signing period for NCAA basketball programs.Asmus, a 6-foot-7 forward, is a senior at Standley Lake High School and is a one-year letterwinner for the Gators. Asmus was a team captain as a junior and earned Jefferson County Conference First Team honors.
He was also named his team's Most Valuable Player after averaging 19.1 points and 12.0 rebounds per game last season. Asmus shot 48 percent (145 of 301) from the field last season and was a 78 percent (130 of 167) shooter from the free throw line. "Marcus is a young man who grew up playing hockey and only started taking basketball seriously until the last four or five years," Billeter said. "He has a tremendous upside and is not afraid to mix it up. Marcus has both outside and inside abilities and has a lot of potential to be a very good player."
Heitmann, a 6-foot-9, 225-pound forward, is in his senior season at Williamsburg High School where he is a two-year letterwinner and starter. Heitmann averaged 16.0 points, 9.0 rebounds and 3.5 blocks per game as a junior last season. He was a 73 percent shooter from the field and hit 65 percent of his shots from the free throw line in 2012-13. Heitmann earned All-State honors from the Iowa Newspaper Association and IowaPreps.com last season while being named first team all-conference."
Matt committed to us at the conclusion of our Elite Camp last summer," Billeter said. "He is very long and athletic and plays post defense very well. Matt rebounds hard and has great hands and was a goalie for his high school's soccer team which shows his agility and ability to make quick decisions. He played for Dave Schlabaugh, who was a very good coach at Morningside when I was at NDSU and has done a tremendous job with all the kids in his program. Matt has been well coached and has all the tools and will be a great addition to our team."
Weisbeck is a 6-foot-2 guard out of St. Mary's Central High School where he will graduate as a four-year letterwinner and starter. Weisbeck is a two-time all-conference player who averaged 18.5 points, 5.1 rebounds and 3.2 assists per game as a junior. During his junior campaign, Weisbeck was named First Team All-State while being named to the All-Region and All-State Tournament teams. He led his team to first place finishes in the regular season conference standings and the conference tournament.
As a sophomore Weisbeck averaged 19.3 points, 6.3 rebounds and 2.5 assists per game and was named Second Team All-State while being named to the All-State Tournament team. Weisbeck averaged 5.4 points, 4.6 rebounds and 1.8 assists as a freshman."Ben is an incredibly athletic perimeter player," Billeter said. "He is a tremendous leaper and has all the tools to become a very complete player. He has had tremendous coaching at both St. Mary's and with his AAU team, the North Dakota Phenom.
Ben will be quite versatile and has a chance to become one of the better defenders in our league."Augustana is currently 0-2 on the season and hosts Presentation College on Wednesday, Nov. 20, at 6 p.m. at the Elmen Center.Located in Sioux Falls, S.D., Augustana College is a member of NCAA Division II and competes in the Northern Sun Intercollegiate Conference.
Courtesy: Augustana College