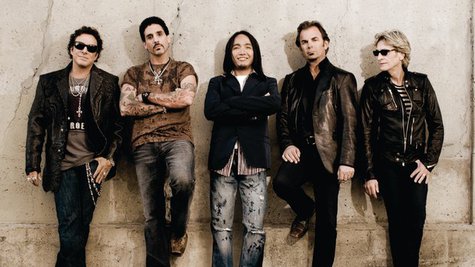 Journey has announced a donation of more than 350 thousand dollars to the typhoon relief effort in the Philippines.
In a statement, frontman Arnel Pineda -- a native of Manila, the capital city of the Southeast Asian island country -- provides encouragement to Filipinos by invoking his band's signature lyric: "Don't stop believing, help is on the way for the people of the Philippines."
The donation will help the United Nations World Food Programme provide Filipinos in need with more than 1.4 million meals.
Journey made the donation along with promoter Live Nation Entertainment, Creative Artists Agency, and the band's manager, John Baruck .
Journey is encouraging their fans to join the effort and donate money by visiting WFPUsa.org/Journey . You can also donate 10 dollars by texting the word "AID" to 27722.
More than 3,600 people died, and 600,000 were displaced, when Typhoon Haiyan struck the Philippines earlier this month.
Copyright 2013 ABC News Radio