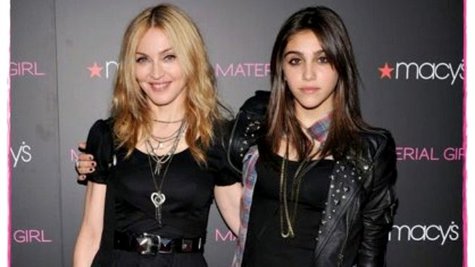 Madonna 's oldest is getting ready to leave the nest. People magazine reports that the Queen of Pop was seen on Wednesday in her home stage of Michigan, taking her 17-year-old daughter Lourdes to visit her alma mater, the University of Michigan.
A senior at the school tells People that Lourdes was at the school "learning about our musical theater program," adding, "Someone announced to my choir class Madonna was in the building, and choir wasn't productive anymore after that."
People reports that Madonna and Lourdes toured the school's North Campus and ate lunch at one of the school's residence halls.

Madonna studied dance at the University of Michigan for a short time before she moved to New York to become a star. People reports that in 2012, she told the NFL Network that she wanted Lourdes to go to school there, noting that Ann Arbor, the city where the school is located, is "an awesome place."
Copyright 2013 ABC News Radio