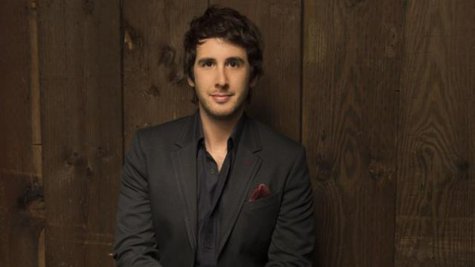 These days, Josh Groban mostly lives in New York City, so it's no surprise that he's looking to unload his place in Malibu, California. The real estate website Zillow.com reports that Josh's Tuscan-style villa is on the market for $5.475 million.
That's actually a reduction in price: as the site notes, Josh first listed the place in 2010 for $6.1 million, but there were no offers. He knocked down the price to $5.95 million a few months later, to no avail, and then took it off the market completely. In 2011, he once again tried to sell it, at an even lower price, but again, nobody bit.
The 6,138-square-foot bachelor pad was featured in In Style magazine in 2008. It has four bedrooms, 4 1/2 bathrooms, a separate guest house, a pool, a spa and patios, all on two acres of lush property.
If Josh finally sells the home this time, he'll still have a home base in Cali: he has a condo in Beverly Hills as well.
In other Josh Groban news, the singer has already made plans for the summer of 2014. He'll be performing at Tanglewood , the famed Massachusetts music venue, on August 30 with the Boston Pops Esplanade Orchestra. He's closing out the season at the venue, which will also see performances by James Taylor and former Seinfeld star Jason Alexander .
Copyright 2013 ABC News Radio