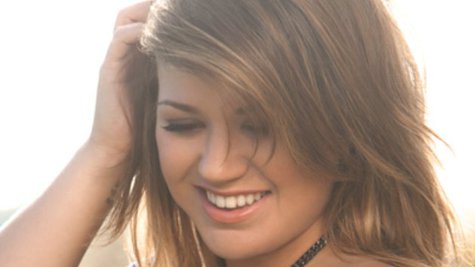 While expectant mom Kelly Clarkson is certainly excited about the prospect of having a baby, she says there's an added benefit that comes with being preggers that she's really looking forward to: the ability to be overweight without anyone judging her for it.
Speaking to Parade magazine, Kelly says, "Everybody calls me fat all the time, so I can't wait to have a reason, instead of everybody just being a jerk!"
And Kelly says because of her struggles with weight over the years, she's relieved that nobody is going to be looking for her to be strutting around in a bikini eight weeks after she gives birth in one of those "Body After Baby" magazine features. She tells Parade , "I've never been Gisele Bündchen , so ain't nobody expectin' that!" She laughs, "I like to set a [low] standard so people don't expect a lot."
Meanwhile, someone important from Kelly's past is also about to become a first-time parent: Simon Cowell , who's expecting a baby with his girlfriend. Kelly tells Parade that she thinks that Simon, who saw her crowned the first-ever American Idol, will be a swell dad, despite his reputation.
"I bet he'll say to the press, 'No way am I [changing diapers],' but I bet you he will. He's way more nurturing and sweet than most people know," Kelly insists. "I mean, he is who he is on TV, but what's better than an honest person? He needs to say what he thinks. But as a dad, he's going to be a little different." Kelly says for her, the proof that Simon's a good guy is based on things she heard him say off camera.
"Things he told my mom when I was on American Idol , or after I won -- he was like, 'Your daughter's gonna be a huge star, she's so talented.' He does things he doesn't need to, and nobody sees that side of him," she says.
Copyright 2013 ABC News Radio