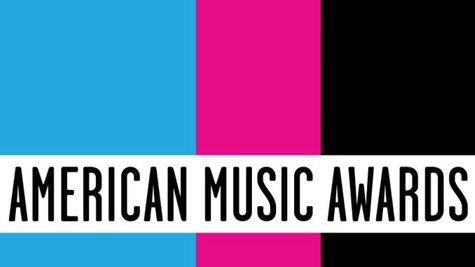 Sunday night promises to be one of the most star-studded musical evenings of the year.
The 2013 American Music Awards, airing November 24 on ABC, boasts a lineup that includes Katy Perry opening the show, Miley Cyrus closing the show, and in between, performances from Justin Timberlake , Jennifer Lopez , Lady Gaga with R. Kelly , One Direction , Florida Georgia Line , Christina Aguilera & A Great Big World , Rihanna , TLC and Miami rapper Pitbull , who'll also be hosting the show.
"They throw so much music together in three hours and really show you how powerful music is. That's what I look forward to at the AMAs," Pitbull tells ABC News Radio. "It happens to be a very, very, very powerful lineup; some amazing stars here, people that have worked very hard to be there. So for me to be out here and enjoy the night with them is a true honor."
Eyes will definitely be on Miley Sunday night; she turns 21 on Saturday, and has promised that her AMA performance will be a birthday present to herself. Asked to spill the details on the performance, the show's executive producer, Larry Klein , would only tell ABC News Radio, "You're gonna see an incredible version of 'Wrecking Ball' that you've never seen before." And according to Klein, that's the key to the show. After all, these stars have been performing on TV all year long, but Sunday night, says Klein, you'll be seeing something new.
"They're all unique. They're all special. They're all different. Everything they do on the American Music Awards they don't do anywhere else," says Klein. "It's a little bit different and we give them the creative freedom."
During the show, Rihanna will receive the first-ever AMA Icon Award, Jennifer Lopez will do a special tribute to late Latin star Celia Cruz , and TLC will perform with an unnamed special guest. Presenters include Jennifer Hudson , Chris Daughtry , Taylor Swift , Glee star Naya Rivera , Lady Antebellum , Heidi Klum , Kristen Bell , Michael Bolton and more. The live red carpet show is hosted by Lance Bass , Jordin Sparks , Colbie Caillat , Glee's Jenna Ushkowitz and many others.
Of course, there will be some actual awards handed out Sunday night. Rap duo Macklemore & Lewis, of "Thrift Shop" fame, have scored a leading six nominations, including one for Artist of the Year. Other multiple nominees include Taylor Swift and Justin Timberlake, each with five nods, and Robin Thicke , Rihanna and country duo Florida Georgia Line , each with four. Bruno Mars has three.
Here are the nominees:
Artist of the Year
Macklemore & Ryan Lewis
Bruno Mars
Rihanna
Taylor Swift
Justin Timberlake

New Artist of the Year
Florida Georgia Line
Ariana Grande
Imagine Dragons
Macklemore & Ryan Lewis
Phillip Phillips

Single of the Year
Florida Georgia Line featuring Nelly, "Cruise"
Macklemore & Ryan Lewis featuring Wanz, "Thrift Shop"
Robin Thicke featuring Pharrell & T.I., "Blurred Lines"

Favorite Male Artist -- Pop/Rock
Bruno Mars
Robin Thicke
Justin Timberlake

Favorite Female Artist -- Rop/Rock
Pink
Rihanna
Taylor Swift

Favorite Band, Duo or Group -- Pop/Rock
Imagine Dragons
Macklemore & Ryan Lewis
One Directions\

Favorite Album -- Pop/Rock
One Direction, Take Me Home
Taylor Swift, Red
Justin Timberlake, The 20/20 Experience
Favorite Artist -- Adult Contemporary
Maroon 5
Bruno Mars
Pink

Favorite Male Artist -- Country
Luke Bryan
Hunter Hayes
Blake Shelton

Favorite Female Artist -- Country
Miranda Lambert
Taylor Swift
Carrie Underwood

Favorite Band, Duo or Group -- Country
The Band Perry
Florida Georgia Line
Lady Antebellum

Favorite Album -- Country
Luke Bryan, Crash My Party
Florida Georgia Line, Here's to the Good Times
Taylor Swift, Red

Favorite Artist -- Rap/Hip-Hop
Jay Z
Lil Wayne
Macklemore & Ryan Lewis

Favorite Album -- Rap/Hip-Hop
Jay Z, Magna Carta…Holy Grail
Kendrick Lamar, good kid, m. A.A. d city
Macklemore & Ryan Lewis , The Heist

Favorite Male Artist -- Soul/R&B
Miguel
Robin Thicke
Justin Timberlake

Favorite Female Artist -- Soul/R&B
Ciara
Alicia Keys
Rihanna

Favorite Album -- Soul/R&B
Rihanna, Unapologetic
Robin Thicke, Blurred Lines
Justin Timberlake, The 20/20 Experience

Favorite Artist -- Alternative Rock
Imagine Dragons
The Lumineers
Mumford & Sons

Favorite Artist -- Latin
Marc Anthony
Prince Royale
Romeo Santos

Favorite Artist -- Contemporary Inspirational
tobyMac
Chris Tomlin
Matthew West

Favorite Artist -- Electronic Dance Music (EDM)
Avicii
Daft Punk
Calvin Harris
Zedd

Top Soundtrack
The Great Gatsby: Music from Baz Luhrmann's Film
Les Miserables
Pitch Perfect
Copyright 2013 ABC News Radio