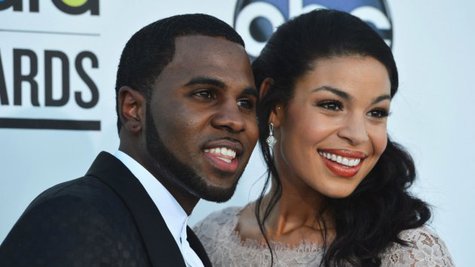 Jordin Sparks has only been dating her boyfriend Jason Derulo for a couple of years, but they've already figured out the answer to the age-old question that plagues couples who've been together for decades...a question that once again rears its ugly head this week: whose family are we spending the holidays with?
Jordin and her family live in Arizona -- not close to Jason's family at all -- plus her birthday is December 22, making Christmas an extra-special time. So what do they do? "Since the first year, we've been switching off," she tells ABC News Radio. "In the beginning, he took me to his family at Thanksgiving and that's where I pretty much met his entire family, and then he came to Arizona and celebrated my birthday and Christmas Eve with us, and then he went home."
And last year, Jordin says, it was the opposite. "He was in Arizona for Thanksgiving, and I went and spent Christmas with him and now it's gonna flip again this year," she explains. So this Thursday, Jordin says, "So I'm gonna go [spend] Thanksgiving with his family and he's gonna come for Christmas."
Or, to put it another way, "We flip-flop," says Jordin.
But the more pressing question is: will this be the holiday season that sees Jordin and her man finally getting engaged? Stay tuned.
Copyright 2013 ABC News Radio