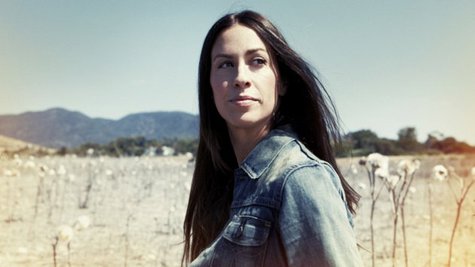 Alanis Morissette has taken to Twitter to respond to allegations that she and her husband mistreated a woman who once worked for them as a nanny.
"Grateful for all your heartfelt support around these hurtful and cruel allegations." Alanis tweeted . "Truthfulness will prevail i love you, x a."
As People magazine initially reported, court documents filed by the woman, Bianca Cambeiro , allege that she was not given overtime pay nor allowed meal breaks during 12-hour shifts babysitting the couple's son, Ever .
In addition, Cambiero claims that when she was working, she wasn't allowed to leave the baby's room while the child slept unless one of the parents was present or until a day shift nanny arrived to relieve her. The documents claim that, under the law, Cambiero should have been given at least two 30-minute meal breaks per shift.
The filings also allege that when Cambeiro asked Alanis' accountant why she wasn't being paid overtime, the accountant responded, "We don't do that." The former nanny is seeking at least $100,000 for emotional distress and to cover attorney fees and lost wages.
Copyright 2013 ABC News Radio