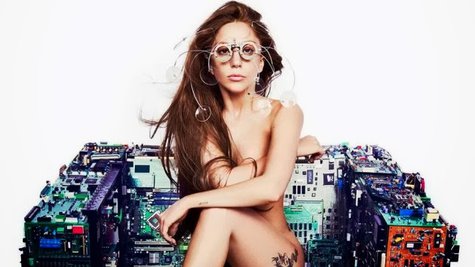 Lady Gaga originally promised to reveal the track list for her album ARTPOP on September 29 but that deadline came and went with apologies from the singer. Now, she's announced via Twitter that the information will finally be available at 9 p.m. PT, which is midnight ET.
"Tracklist is late because 2 songs are c**kfighting for the #12 spot," she explained . "I'll let u know which c**k wins at 9pm tonight :) get out the champagne."
Gaga does know what the 13th track will be on the album, however. She posted on Instagram , " look out for DOPE. Track #13 . The evolution of a fan song that became a deep confession in the recording studio. Produced by Rick Rubin and Me." She added a photo of herself wearing a cap with a logo similar to that of NASA, except is says "Dope" instead.

Rick Rubin is a legendary producer who's worked with everyone from the Beastie Boys , Kanye West and Eminem , to Johnny Cash and the Dixie Chicks , to Josh Groban and Adele , to Sheryl Crow , AC/DC and Aerosmith .
Copyright 2013 ABC News Radio