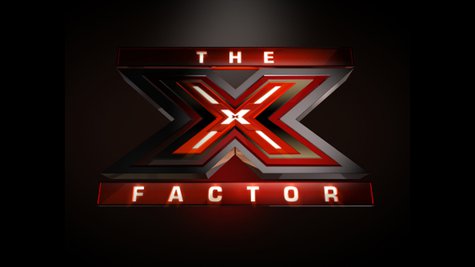 The X Factor 's four-chair challenge concluded Thursday night with Simon Cowell rounding out the top four in his "groups" category. By the end of the episode, only 16 acts were left in the competition.
Simon previously reviewed four of his 10 acts on Wednesday night's show: Girls United , Wild Thingz , Glamour and Restless Road . All four had earned a spot on a bench entering Thursday night's episode.
Demi Lovato , Kelly Rowland and Paulina Rubio joined Simon at the judges' table to share their opinion.
Here's a rundown of what happened on Thursday night's show:
The all-female trio Sweet Suspense performed "Wishing on a Star," originally recorded by Rose Royce and later covered by Beyoncé . Kelly, Bey's former Destiny Child 's band mate, said she believes the group is hungry enough to improve and achieve their goal. Simon let them take a seat on a bench, replacing Wild Thingz .
Yellow House Canyon , a country female duo, tackled "Hell on Heels" by Miranda Lambert 's band Pistol Annies . Demi didn't think the ladies had what it takes to advance. Simon initially said he was on the fence. He ultimately told Yellow House Canyon they were going home.
The boy band Forever In Your Mind sang "Love Bug," by the Jonas Brothers . Incidentally, the JoBros announced Wednesday they had cancelled their tour due to a "creative rift." Demi, who once dated Joe Jonas , thought it wasn't a good song choice. Simon said he would take a chance on the boys. In doing so, he bumped Glamour from the competition. However, Forever In Your Mind later lost their spot.
The teen female pair Good News didn't impress the judges with their version of Fleetwood Mac 's "Landslide." Simon called it "boring and "dreary," and he eliminated the group without a second thought.

The boyfriend/girlfriend duo Alex & Sierra sang a very slow version of the Grease tune "You're the One That I Want." Demi liked them, but she wondered aloud what would happen to their career if they were to break up. Simon said it was a stupid question for Demi to ask. He didn't hesitate in passing Alex & Sierra through to the next round, at the expense of Girls United.

Roxxy Montana , which consists of three women, ended the night with a rendition of Michael Jackson 's "Man in the Mirror." Paulina said she didn't expect it to be as good as it was. Simon declared that the show could make them "incredible." He switched Roxxy Montana with Forever In Your Mind.
Due to Fox's coverage of the baseball playoffs, The X Factor will go on hiatus until Tuesday, October 29, when it airs its first live show of the season. In the meantime, the coaches will be mentoring the top 16, which you'll be able to follow at TheXFactorUSA.com .
Here's a closer look at the categories:
Girls, mentored by Demi: Khaya Cohen, Rion Paige, Danie Geimer, Ellona Santiago.
Boys, mentored by Paulina: Carlito Olivero, Tim Olstad, Josh Levi, Carlos Guevara.
Groups, mentored by Simon: Alex & Sierra, Roxxy Montana, Restless Road, Sweet Suspense.
Over 25, mentored by Kelly: Lillie McCloud, Rachel Potter, James Kenney, Jeff Gutt.
Copyright 2013 ABC News Radio