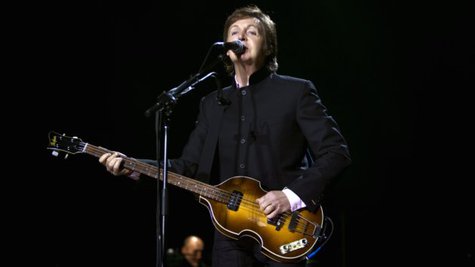 Who knew Paul McCartney was such a fan of Miley Cyrus and One Direction ? OK, maybe "fan" is a stretch, but he's complimentary toward both acts in a new interview.
Let's start with Miley, who is still making headlines for her provocative dancing at the MTV Video Music Awards in late August. Sir Paul doesn't see what all of the fuss is about, telling Britain's Sky News , "Come on, we've seen worse than that!"
He adds, "I think it was only mildly shocking...it wasn't explicit at all."
It seems Paul has no issues with the English-Irish boy band One Direction , either. He says it's unfortunate for a group like One Direction to be compared with The Beatles because "it can be the kiss of death."
However, he notes, "I like One Direction. They're young, beautiful boys and that's the attraction. But they can sing and they make good records, so that's what I can see in common -- and that the girls love them."
Copyright 2013 ABC News Radio