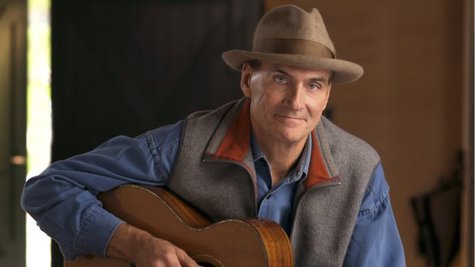 James Taylor is a longtime Boston Red Sox fan, and the folk-rock legend will get the chance to root for his favorite baseball club in person when he sings the national anthem prior to Game 2 of the World Series on Thursday night. The Red Sox will face off against the St. Louis Cardinals at the game, which takes place at Boston's Fenway Park.
According Massachusetts newspaper The Berkshire Eagle , Taylor has been something of a good luck charm for the Red Sox, as he previously sang the anthem before World Series Game 2's in 2004 and 2007, with Boston winning both games -- and both series.
Taylor tells the paper that he was pleasantly surprised by how well the Sox have played this year, after finishing in last place in 2012.
"It's hard to believe for a Red Sox fan that we're actually going back to the World Series, especially after last year," says Taylor. "I guess the message is that Sox fans can never give up hope despite the roller coaster we're usually on."
Taylor has even grown a beard in solidarity with the team, many of whose players have been sporting facial hair this season. The Berkshire Eagle reports that the singer/songwriter's wife will help him whether or not he'll shave before his performance of the national anthem.
The 2013 World Series begins tonight. Both Game 1 and Game 2 will air at 7:30 p.m. ET on Fox.
Copyright 2013 ABC News Radio