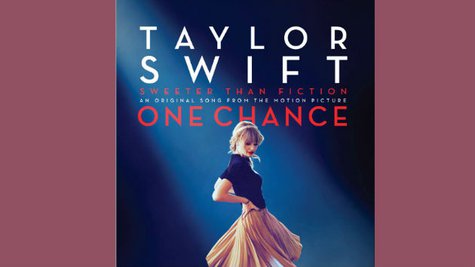 Taylor Swift is so successful that you'd think any time she'd want to release a song, her record company would be falling all over itself, begging, "Yes, please!" But surprisingly, Taylor says she had to fight for the right to be allowed to release "Sweeter than Fiction," the song she recorded for the upcoming film One Chance .
Speaking to the BBC , Taylor says, "I had to fight to do this because I try to take a break in between albums and try and give people a minute to not hear me on the radio. I had to go around and ask people, 'Can I please, please put something out?' even though we're supposed to be going quiet."
"My management, my label were like, 'No new music until the next album comes out,'" she adds. "Then I saw the movie and I was like, 'I have to be a part of this.'"
As previously reported, "One Chance," which Taylor co-wrote with fun. guitarist Jack Antonoff , is about Paul Potts , whose opera-singing skills led him to win Britain's Got Talent in 2007. Jack tweeted that they purposely tried to give the song a " John Hughes " feel, referring to the late director whose string of "Brat Pack" movies in the '80s always came with hit soundtracks.
The movie hits theaters in the U.K. this Friday.
Copyright 2013 ABC News Radio