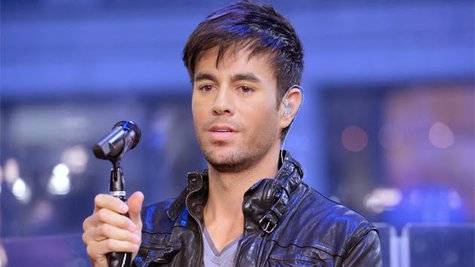 Enrique Iglesias joined the anchors of ABC's Good Morning America and Univision's Despierta America Monday as they launched a new partnership between ABC and Univision called Fusion, a cable network that targets millennial Latinos.
Fusion is based in a suburb of Miami, where Enrique lives, and he spoke about his connection to the city on GMA . "Well, I moved to Miami when I was 9 years old. And all my good friends live there. There's something about that town. I don't know what it is," he said.
"If you love water sports, if you love the ocean it's a great place to live," Enrique continued. "And it's like a melting pot: you know Cuban people, Dominican people [and] American people."
Enrique also took to the GMA stage to perform his hit song, "Tonight (I'm Lovin' You)" and his new single "Heart Attack," which will be featured on his 10th studio album, due in early 2014.
Copyright 2013 ABC News Radio