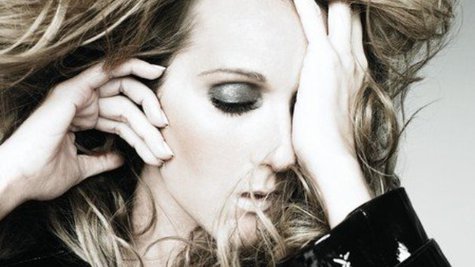 Celine Dion is an award-winning, super-talented, multi-millionaire superstar with devoted fans around the globe. It's hard to image that at one point, she felt so awkward and insecure that, she claims, she never wanted to leave the house.
Speaking to the Canadian magazine Macleans , Celine says that on her new album Loved Me Back to Life , she recorded the Janis Ian classic "At Seventeen" because she remembers how it felt to be unpopular and unattractive, as the song's lyrics describe. "I don't want to say I have scars, but when I sing it [live], it is for many people like me, who have suffered so much because they felt awkward and unwanted when they were younger," she explains.
She adds, "I never wanted to leave my parents' house..I was very skinny. I had teeth problems. I didn't feel secure. I didn't feel like I fit in."
Celine says once her career took off, when she was around 12, she started appearing on TV and realized, she says, "that everything is not about looking good." But despite her talent, Celine tells Macleans that she's she's glad she's not a young star in this day and age.
"The kids today have a lot of pressure on them. I'm thankful that I'm not starting my career now," she tells the magazine. "The demands on women are too much..I hope it will start to change, but I would never start a career today because you have to have it all: you have to know how to sing, know how to dance and you have to look perfect. It's impossible."
Celine's new album arrives in stores November 5. You can stream one of her new songs, "Incredible," over at USA Today . She's scheduled to appear on ABC's The View on Wednesday.
Copyright 2013 ABC News Radio