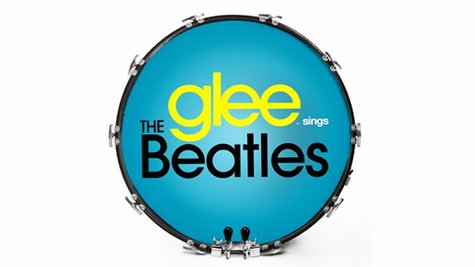 Glee is kicking off its fifth season by taking on the biggest pop band of all time: The Beatles .
The show will feature the Fab Four's music not just in the season premiere, but in the second episode as well -- a total of 14 songs, including the Beatles classics "All You Need Is Love," "Let It Be," "Help" and "Hey Jude."
In the season premiere, titled "Love, Love, Love," Mr. Schue asks the kids in New Directions to pay tribute to The Beatles, while Blaine and Kurt attempt to answer questions about their future together and Rachel's New York ambitions take an unexpected turn. Then in the following week's episode, titled "Tina in the Sky with Diamonds," Tina's attitude takes a turn for the worse when she receives a nomination for prom queen.
Best of all, you don't have to wait for the episodes to hear the Glee cast take on the Fab Four. Tuesday, September 24, you can buy Glee Sings The Beatles , an album featuring all 14 Beatles songs performed by New Dimensions on the show.
Glee returns for season five on Thursday, September 26 at 9:00 ET/PT on FOX.
Here's the track listing for Glee Sings The Beatles :
"Yesterday"
"Drive My Car"
"Got to Get You into My Life"
"You've Got to Hide Your Love Away"
"Help"
"A Hard Day's Night"
"I Saw Her Standing There"
"All You Need Is Love"
"Get Back"
"Here Comes the Sun"
"Something"
"Sgt. Pepper's Lonely Hearts Club Band"
"Hey Jude"
"Let It Be"
Copyright 2013 ABC News Radio