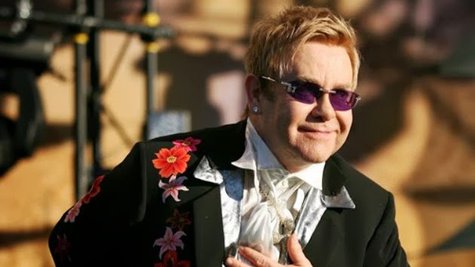 When you think of flamboyant, sequin-spangled piano players, two famous musicians immediately come to mind: Elton John and the late Liberace . Now, Elton is set to pay tribute to Liberace by giving a special performance at this year's Primetime Emmy Awards, which will air live Sunday, September 22, on CBS.
Elton's homage will help showcase Behind the Candelabra , the HBO biopic about Liberace that's in the running for an impressive 15 Emmys this year. The film's nominated stars, Michael Douglas and Matt Damon , will be on hand to serve as presenters during the tribute. The performance will mark John's first-ever appearance at an Emmy ceremony.
The 65th Primetime Emmy Awards will be held at the Nokia Theater L.A. Live in Los Angeles and will be broadcast at 8 p.m. ET/5 p.m. PT. The event will take place just two days before Elton releases his new album, The Diving Board .
Copyright 2013 ABC News Radio