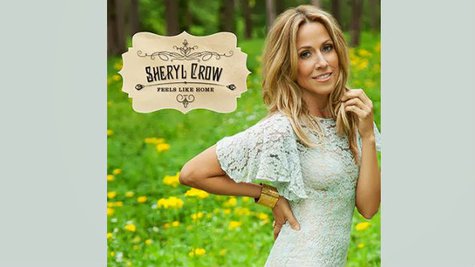 Sheryl Crow makes her move into a new musical genre this week: her first country album, Feels Like Home , hit stores on Tuesday. And while Sheryl has dabbled in country music here and there, she says she was still nervous about fully entering that world, since in the past, some rock and pop stars had tried the same thing without much success.
"One of the things that made me really nervous about making a country record was seeing so many artists come over and try to capitalize on the loyalty of the country fan base," Sheryl tells ABC News Radio. "But ultimately, the fans decide."
Sheryl says she was encouraged by the success that two pop stars have had in the country field recently: Hootie & the Blowfish singer Darius Rucker and Kelly Clarkson . Darius now a full-fledged country star, while Kelly's done so well that on Tuesday, she was nominated for Country Music Association Awards' Female Vocalist of the Year trophy.
"Darius definitely is embraced and Kelly, too, for how great they are, and we've been really encouraged to see people embrace this record," Sheryl says of Feels Like Home . "I've had so many people come up to me and tell me specifically by name which songs have meant something to them. And that, as a songwriter, is just such a gift -- to know that whatever you're writing actually is resonating and, in some ways, helping other people."
It's interesting that Sheryl has moved from the pop field into the country field almost 20 years to the day that her debut album, Tuesday Night Music Club -- the album that made her a pop star -- was released. It came out August 3, 1993, and featured her Grammy-winning signature hit "All I Wanna Do."
Asked what the biggest lesson she's learned in the past 20 years has been, Sheryl says it's how, ultimately, music isn't quite as important as she thought it was. What taught her that lesson, she reveals, was surviving breast cancer.
"Really, after breast cancer, I was reintroduced to the idea -- that I always adhered to in the beginning -- which was just to love what you do and stay out of the outcome," she tells ABC News Radio. "There were a couple records in there where I felt just an immense amount of pressure to deliver, and when I was diagnosed I felt this profound shift in my life."

What she learned, as she explains, is that "My life is my life and music is something that I do and I enjoy it, but it's not necessary to my health." She adds, "It really was a liberating, epiphanal moment for me."
Copyright 2013 ABC News Radio