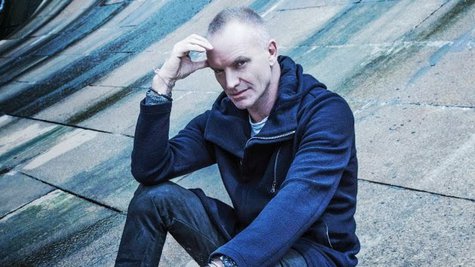 Add Sting to the chorus of celebrities who are concerned about Justin Bieber 's supposedly bad behavior. The 19-year-old singer's made headlines recently for allegedly driving recklessly, getting into fights with his neighbors, smoking pot, getting into fights in clubs and other things that most teens get to do out of the spotlight.
The ex- Police frontman, who can probably speak more knowledgeably on the subject of fame, ego and money than most people, says those three things "can do terrible things" to a young, up-and-coming performer. "I know it's a cliche, but you still see people going through it," he tells the British paper The Guardian . "Look at Justin Bieber -- it's like he's in freefall. I just hope he survives it because a lot of people don't."
He adds, "If I could give any advice to young musicians, it would be this: just try and enjoy it, because that truly explosive bit doesn't last for ever."
Sting also takes the opportunity to set the record straight about the whole "tantric sex" thing, which started 20 years ago when the rocker claimed in an interview he and his wife could make love for hours and hours by using "tantric" methods. He explains that he was drunk when he did the interview, and was just trying to make the guy he was with at the time -- fellow musician and Band Aid organizer Bob Geldof -- laugh.
"That quote went 'round the world like wildfire," he laughs. "And it's still going 'round." That being said, Sting tells the paper, "I do believe sex is the most important thing that we do with someone we love: it's a spiritual expression...it can be a beautiful, extended sacrament."
Copyright 2013 ABC News Radio