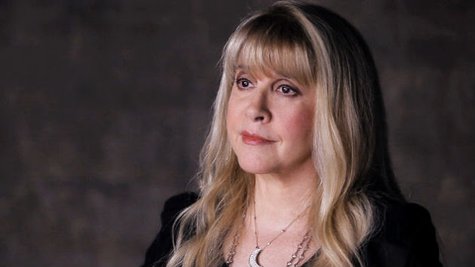 Unlike many other artists, Stevie Nicks isn't ready to condemn Miley Cyrus just because she scandalized the world at the MTV Video Music Awards. In fact, the Fleetwood Mac frontwoman thinks that Miley really has a lot of potential -- she just has to be more selective about her music.
While appearing on the British TV show Loose Women recently -- sort of the British version of The View or The Talk -- Stevie was asked about giving advice to the younger generation of artists, so she used Miley as an example -- and was quite complimentary...at least at first.
"I happen to really like her," said Stevie. "And I happen to think that unlike some of the other rock 'n roll-slash-actresses that we are always worried about, I think that Miley has the possibility, and ability, to become a great actress and a great singer, and probably a great songwriter, and go on 'til she's my age."
However, Stevie says that when Miley looks back on her MTV VMA performance of her song "We Can't Stop," she probably won't be very happy, because it showed that she isn't really focused on the long term.
"I was really focused on who I wanted to be and what I wanted to be, and I knew I was gonna be in this business for a long time," explains Stevie. "And I wasn't interested in writing songs about 'I'm just gonna party party party and I don't care if anybody likes it, that's just what I'm gonna do, because I'm just gonna party party party.'"
"That's what everyone is singing about, and it's gonna get very very boring very, very fast to everybody," Stevie cautions. "So you'd better think of something else to write about!"
Copyright 2013 ABC News Radio