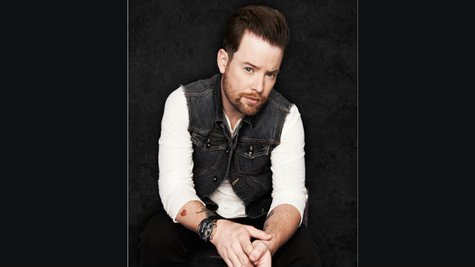 David Cook's been out of the spotlight lately, but he's about to grab headlines by doing something a bit crazy for a good cause. The season seven American Idol champ has announced on his official website that he plans to rappel over the edge and down the side of an extremely tall building...all for charity.
"I have decided to go Over the Edge for Brain Cancer ," he writes to his fans. "On Saturday, November 2nd I will be rappelling down the Manchester Grand Hyatt San Diego - the tallest building on the San Diego waterfront - to raise awareness and funds to support San Diego-based brain cancer research." This is a cause that's near and dear to David's heart, since he lost his brother Adam to the disease.
David encourages fans to get involved by making a charitable donation, like you'd sponsor someone running a marathon. "Whether it's $5, $10, $20 or $365, in honor of the rappel height....you will be supporting a great cause!," he writes. Of course, if you really want to support David, you can sign up to join him as he rappels down the building.
"I'll be there to congratulate you at the bottom with a special meet-and-greet and photo op," writes David. For more event details and spectator information visit OTES sandiego.org .
Copyright 2013 ABC News Radio