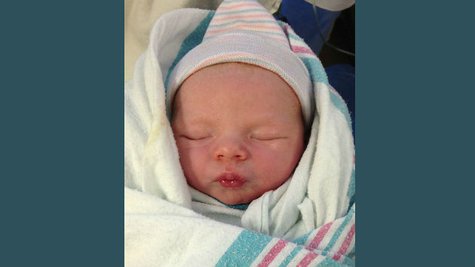 Axl Jack Duhamel is ready for his close-up. The newborn son of Fergie and Josh Duhamel made his debut on Twitter, Instagram and Facebook on Tuesday.
Fergie and Duhamel each posted different photos of their bundle of joy. Duhamel's carried the caption "Axl Jack Duhamel Day 1 Life is good :)" and added the hashtag "#PaparazziYouCanLeaveOurHouseNow." The baby is seen with his eyes closed, sleeping angelically while wrapped in a blue, pink and white blanket, topped off with a matching cap.
Fergie's picture showed Axl wearing the same cap, but he was also sporting a pair of headphones. "Axl Jack Duhamel. Day 2 of life. Hearing test complete. All systems go. #chillin," she wrote.
The couple welcomed the baby on August 29. He weighed in at 7 lbs., 10 oz.
Copyright 2013 ABC News Radio