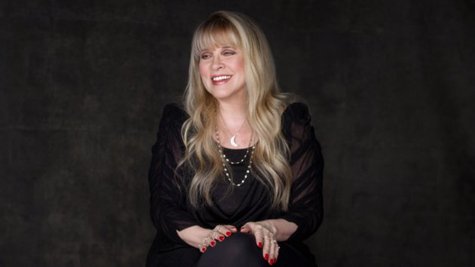 At age 65, Stevie Nicks looks great, but if she wasn't happy with her appearance, she wouldn't be running to the doctor for Botox injections -- according to her, they make you look like "one of Satan's children."
Speaking to the British paper The Telegraph , Stevie says that she tried Botox a while back, but finds it upsetting that its use has become so widespread. "Oh my God, it's getting worse!" she tells the paper. "Botox makes everybody look like Satan's children. You'd have to tie me down to get me to do it again...we're getting used to seeing people with eyebrows that start up here."
In the same interview, Stevie reveals that she reached out to the cast of Glee after the death of star Cory Monteith this past summer. She had gotten to know the cast and crew after the show devoted an entire episode to Fleetwood Mac 's album Rumours in 2011.
The singer says she wrote the cast a letter saying, "Forgive me if I'm stepping into your personal space. I lost my godson to an overdose last year -- he died at a fraternity party -- so I do understand how shocking that is."
She adds, "When what happened to Cory happened, I just was sick for days. Honestly, just sick. [Drug use] is just so prevalent. It's everywhere. It's worse than when we were young."
That's saying a lot, considering Fleetwood Mac were world-champion drug abusers in their 1970s heyday. While Stevie says that back then, people warned them about the dangers of heroin, it was cocaine that was their downfall. "In our day everybody was going, 'It's not addictive, it's just recreational fun, blah blah blah,'" she recalls. She ended up addicted to cocaine for 10 years, and then spent another eight years addicted to the drug Klonopin, which had been prescribed to her to wean her off coke.
Asked how she was able to conquer her addictions, Stevie tells the paper, "I think that I'm stronger than a lot of people. And I knew then, as I know now, that I still have so much to do."
Copyright 2013 ABC News Radio