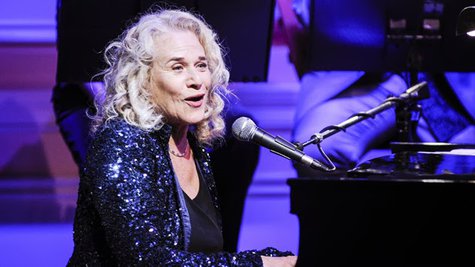 Last year, Carole King was supposed to appear at the Black Ball, Alicia Keys ' annual benefit concert for her charity, Keep a Child Alive, but when it was canceled due to Hurricane Sandy, the performance never happened. This year, Carole will make good on her commitment to the cause: she'll be there when this year's concert takes place November 7 at New York City's Hammerstein Ballroom.

Also joining Alicia at this year's event will be British singer/songwriter Laura Mvula , as well as legendary jazz/R&B musician Roy Ayers .
In a statement, Alicia says, "This year's Black Ball is particularly special for all of us at KCA because it's a celebration of our 10th anniversary. It's incredible the impact that we've been able to make since the beginning! I can't wait to take the stage with musical giants, Carole King and Roy Ayers, for some ridiculously one-of-a-kind performances."
Over the years, the Keep a Child Alive Black Ball has raised more than $18.5 million dollars for children and families affected by HIV. Tickets for the benefit start at $3,500 and go all the way up to $100,000 for a table. For more information, visit KeepaChild.org .
Copyright 2013 ABC News Radio