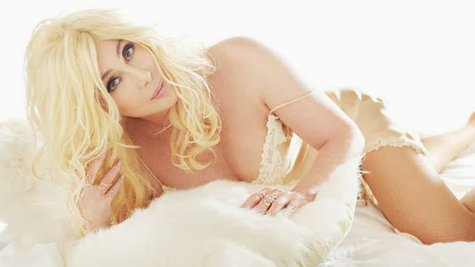 Since Miley Cyrus ' shocking performance at the MTV Video Music Awards, everyone from Pink to Stevie Nicks to Elton John has weighed in with opinions about the incident. Cher has now added her voice of disapproval to the chorus, but she's really letting Miley have it with both barrels.
In an interview with USA Today, the Oscar-and-Grammy-winning music legend says she hated Miley's performance, not because it was sexy, but because it simply wasn't good. "It was so bad," she says. "I'm not old-fashioned. She could have come out naked, and if she'd just rocked the house, I would have said, 'You go, girl.' It just wasn't done well."
And why was it bad? Cher says, "She can't dance, her body looked like hell, the song wasn't great, one cheek was hanging out. And, chick, don't stick out your tongue if it's coated."
However, Cher later tweeted that she regretted her comments in that interview. "I'm a little ashamed (which is Total bulls--t, how can u B a LITTLE ASHAMED) that…I didn't keep my big Opinionated mouth Shut," she wrote . "But somehow my ego had 2 get ITS 2 CENTS IN!...TRUTHFULLY SHE WAS Fkng BRILLIANT..CAUSE...WE'RE STILL TALKING ABOUT IT."
Noting that she wasn't actually apologizing, Cher tweeted , "What I should have said [is], 'I didn't like it that much, but she's Pushing The Envelope, being an ARTIST ! She's Talented & DIDNT COMMIT A FELONY.'"
Cher has nicer things to say about another young performer: Lady Gaga, with whom she recorded a duet with for her new album Closer to the Truth . The song was dropped from the project, but Cher says she doesn't mind.
"She didn't like it," Cher tells USA Today. "I wasn't thrilled with my part, and she wasn't thrilled with her part, and neither one of us were thrilled with the music. She was the one who said, 'I don't want it out.'"
Cher adds, "I would have given it another shot and re-recorded my vocal and had someone else do the music. But she was over it, and it's her song." But, says the entertainer, "Gaga's got 'it,' the way Madonna had 'it,' something that made you stop and go, 'What's that?'"
Copyright 2013 ABC News Radio